About
November 1991 - current
I'm a Mobile Engineer at Pocket Gems in San Francisco, where I'm currently working on an upcoming release. Over the last five years, I've worked on several other titles, including Tap Pet Hotel, Epic Empire, Campus Life, the start-to-release development of Runway Life, and War Dragons.
Founded in 2009, Pocket Gems is a pioneer in free-to-play mobile gaming. Investments include $5 million from Sequoia Capital in 2010 (VentureBeat), $60 million from Tencent in 2015 (WSJ, TechCrunch), and another $90 million from Tencent in 2017 (WSJ, TechCrunch).
Résumé
Academics
I studied computer science at UT Austin, completing the Turing Scholars honors program. In the absence of a game development track (which was rolled out in 2013), I took CS 378: Game Technology, the first game-development class offered at the school, as well as CS 379H: Honors Thesis, where I wrote a thesis on the physical simulation of vegetation. In the process, I also developed a toy physics engine (check it out on GitHub!).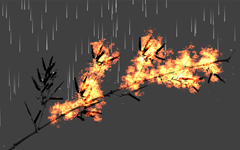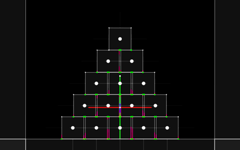 My favorite language is C++11, although C# is quickly becoming a close second. I am intimately familiar with the game mechanics of: Super Mario 64 (1996), Diablo 2: Lord of Destruction (2001), Super Smash Bros. Melee (2001), and Pokémon XY (2013). My fastest Cave Story (2004) Sacred Grounds speedrun was 3'39"3.
Aside from game development, I'm a piano player, gymnastics doer, and smoothie maker; I also do illustration and design work in my spare time.